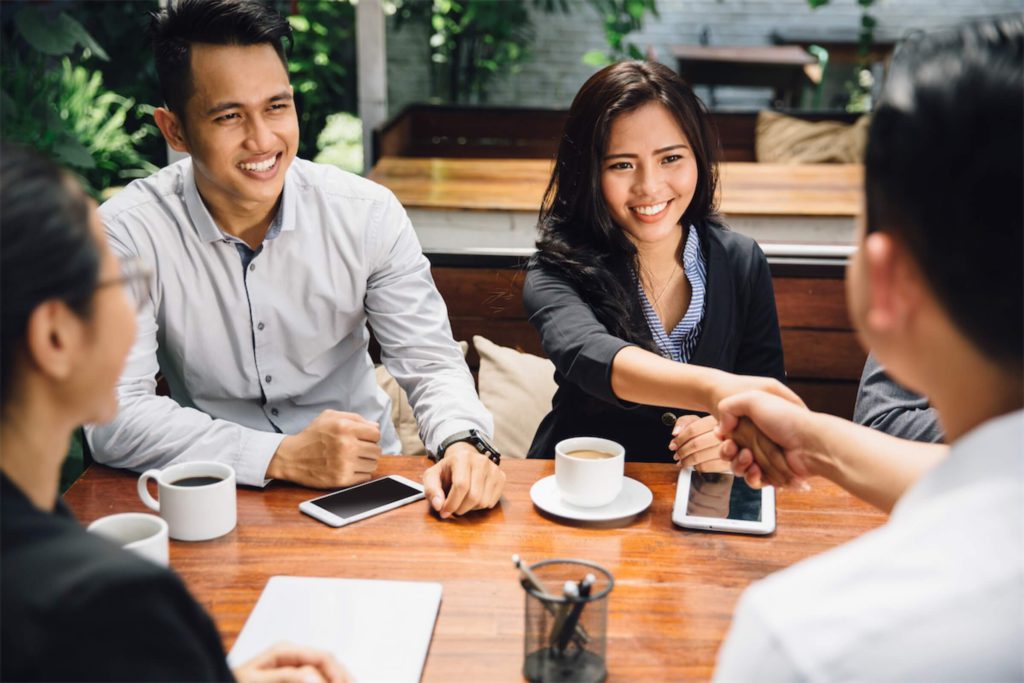 In every business, investments play an essential role in their startup. Especially a capital investment, which is also known as an initial investment, is the crucial factor in the startup of any business. No investment means you can never upgrade your business because investment is the base.
However, did you know how businesses get their investments? Of course, they can't knock on the doors of random strangers and request them to invest in their company; that'll not work.
That's why most businesses opt for a business loan as an investment for their investment. SME is one of them. We've written an ultimate article on SME loans and the difference between getting SME loans from banks and private brokers in this article.
Continue reading:
What is an SME Loan?
SME loan (small-medium enterprise loan) is a financing term that refers to giving a loan (corporate loan) to a small to medium scale company to use as an investment to scale up their business or any other business purposes.
If you studied economics, you might know that investment is the basis for any business. No matter how good your business plan is, it's useless without capital investment. For most businesses, collecting investments is one of the most challenging parts during the scaling up of their business.
That's why in the financing industry, we use SME loans. The SME business loan is mainly designed as an investment for small and medium scale businesses. They use this loan for investment or capital investment, and the policies of this loan are business-friendly enough that a company can return the loan without any problems.
Role of Singapore Government in SME Business Loan
The government plays a significant role in SME loans. Because the more businesses that will startup in a country = increase in GDP, economic stability, more job openings, increase in business country rankings, and the country's value will increase.
That's why the Singapore government wants business owners to scale up and start their business in Singapore. That's why they are promoting the use of SME loans where an individual can take this loan and build his business in Singapore without worrying too much about capital investment.
The government helps by offering special offers and cooperation with banks and private lenders to find SME loans to other loan businesses. They offer them security, background checking, no tax schemes, security deposit from the government funds, and many other corporations so that the lender can offer SME loans to businesses for the startup in Singapore.
The difference getting straight from the bank and SME loan broker
A bank or a private lender usually offers SME loans. Both have some advantages and disadvantages. We would like you to read the below section if you want to know more about this topic in detail. Below we've written a clear difference between getting an SME loan from the SME loan broker and bank.
Application acceptance
In terms of acceptance of the application, the private lender might offer you a faster and easy process. It's because the majority of the revenue of a private lender comes from a corporate loan. That's why they want the application accepting process as easy and fast as possible so that borrowers can use their services.
On the other hand, the SME loan doesn't add much money to the bank's revenue. SME loans only add about 1/10 portion of their total revenue, which is way too little. That's why banks don't care if the borrower stays with them or not during the application approval process.
Incorporative Business type
Another critical factor in banks' application approval is their incorporative business. That's why they have to perform a strict security check, and application is passed from multiple capital shareholders, which consumes a lot of time and paperwork.
While private SME loan brokers are mostly individual or have very limited shareholders who don't require much paperwork compared to banks and offer a fast approval process.
So in terms of the application process, the private lender wins over the banks.
Interest
This factor may vary from bank to bank and lender to lender. We can't tell you precisely which process charges you the slightest interest. However, if we look at the background working and general history, banks usually charge less than private lenders. Again, this statement isn't precise and varies from bank to bank. Some might charge you higher than the private lender, and some charge less than the lender. It all depends on the policies of the bank.
If you're an old user of that bank and have high cash flow in your account, the bank might give you compensation in the interest section to a small extent. That compensation can even be lower than the private lenders.
While, if you're a new user of that account, of course, the bank will charge you a standard commission because you didn't give them profit in the past.
Payback time
The bank might offer you a longer payback duration than the private lender in the payback time. The banks are not solely dependent on their corporate loan repayments. They don't care about that too much. The thing for which they care about is customer satisfaction. That's why banks generally offer more extended repayment loan tenure than a private loan broker in SME business loans.
On the other hand, private SME loan brokers are primarily dependent on the repayments of the loan. Most of the revenue is generated by the refunds of the customers. That's why they can't offer you as much time as banks do. However, they can extend the tenure upon the request, and if your reason is genuine, the broker might accept the extension.
This compensation isn't available in business bank loan. The bank will charge you the fine every day after the due date and 2nd notice unless you repay the 50% of the loan.
Extensions and Other Requests
The bank is a large corporation. They've their rules and policies, which they can't change unless the court issues a legal notice to do so. You can't just apply for the customer requests to the bank; they'll never approve it.
For example, if they gave you the repayment timeline in 60 days, you'd have to repay in 60 days. After that, they'll start charging you a fine every day after the due date unless you pay at least 50% of the loan money.
On the other hand, private lenders aren't corporate. They're primarily legal individual companies. Therefore, they always have a space for requests and extensions. Moreover, they focus on customer relationships because individual customers earn most of the revenue. Read the below section for more information:
Customer Relationship
There's no wonder that private lenders are way too good at building customer relationships. Individual customers are their primary revenue source, so they focus on their respective customers like you and offer offers and cooperations as much as possible so that the customer can return to them in the future.
Private lenders offer custom extensions as per your request, compensation in the security deposit, extended tenures, salary in interest in genuine cases, and many other offers and compensations to borrowers to build a strong relationship with them.
On the other hand, a bank doesn't work like that. The bank is corporate; their business is way higher than a private lender. The SME business loans only earn about 2%-5% of their total revenue. Most income is generated by investments, assets, and other large-scale businesses.
That's why they don't offer any compensation or custom request. Because, in a corporation, you can't just provide exclusive offers to an individual. Their policies are fixed and cannot be changed for any individual without any legal notice.
SME Loan Benefits:
Here's a quick overview of SME loan singapore, in case you think why should I opt for SME loans particularly? Below is the reason:
Less Value Security Deposit
Unlike credit cards and large-scale business loans, SMEs don't require a very high-value security deposit. Because the lender will have already completed a background check on you, they will not require a significant safety deposit.
A passport, gold, land documents, or car paperwork, for example, are required for an SME loan. You can also use your national ID as a security deposit on an SME loan. It does not require large security deposits.
Fast Loan Approval
The best part about an SME loan is that you can get it in just a few days. The approval process for SMEs is significantly faster than that of a personal credit card loan, especially in Singapore.
It happens because of the involvement of the government in this financing deal. The government offers all the security items that a lender or bank needs for verification purposes.
Longer Payback Tenure
Compared to personal credit card loans, the payback tenure of SME loans is always 40% longer than credit card loans. This makes it easy for small business owners to pay back their loan bills and without any hassle quickly.