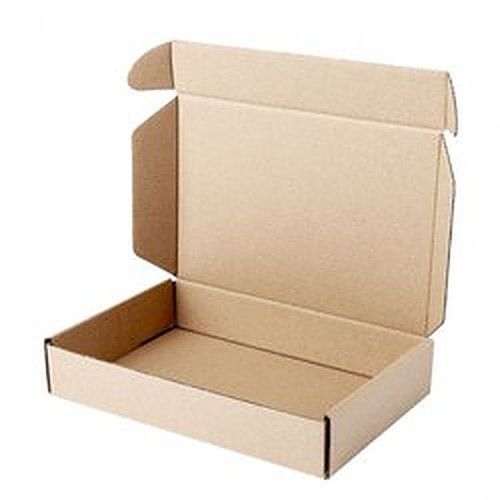 One of the most important items in the food and beverage industry today are food boxes. Many customers today will takeaway food instead of dining in, so you need the proper packaging for your products. This means you have to spend time looking for packages to place the meal in for transport, and sourcing for the right packaging can be difficult for any company. In most fancy restaurants, food stands, or fast food stores, the establishment will sell set meals, which will then call for different packaging for the specific types of cuisine. Hence it is always good to have more than one type of food box to fit the needs of both merchant and consumer and of course, slip into the delivery trend today!
Some packaging will be fit for single servings, a precise amount of contents to control usage, while others require individual sections for more than one dish. Food packages provide protection, tampering resistance, and special requests of the customer, catering to various business needs.
Additionally, our food box packaging design come in various sizes and are environmentally friendly. They are designed and made from renewable materials. Each type of food box comes in different sizes to meet your requirements. Most of these boxes are also used for both hot and cold items.
Because packages go through distribution, handling, stacking, displays, and sales, many food boxes now have handles for their boxes. This feature then makes packing meals for delivery convenient. These types of boxes include boxes for wines, sandwiches, cakes, loaves of bread, and more!
Not only do these boxes benefit the ecosystem, but it also benefits you because along with consumers, you can be assured that every box can hold heavy items securely and are safe to transport long distances. They are top quality products that are a must-have for anyone in the food and beverage industry.
The art of packaging has changed throughout time and many companies have one or more customised packaging box designs. Through modernization and fast-moving trends, among the common shapes of boxes, there are unique designs that capture the attention of consumers. Most customers buy items that interest them, and the brand they choose can be based on the design of the package. Having multiple choices of a product, no matter the brand or price, a consumer will definitely be attracted to a distinctive design that will suit their personality and preference. The purpose of packaging if done correctly is usually what sells your products.
To outshine your competitors, box designs should captivate a person's attention at first glance. Did you know that a packaged box is actually a form of branding? Each customized design reflects a brand's personality as well as the people working in the company.
Personalized carton box design are more than just putting a logo on a package or coming up with a chic label. It also makes consumers feel a certain way. These box designs can be hand-drawn, designed with a collage of attractive colours, be of modern culture, have a pattern, create a cartoon, or even inspired by pop culture. If you tell a story through a cartoon on your box design, your brad may become popular in a matter of days. People love stories, even if it's short and comical. Don't feel obligated to make your box designs completely realistic, they can be stylistic or modern, sleek and simple. Sometimes, simplicity is just what consumers want!
Whether it is from the food and beverage industry or a well-known, high-end jewellery store, a box design will ultimately leave a lasting impression on those who use and reuse them. For your brand to be recognizable, it also has to embody designs that are indistinguishable.
While mailer custom boxes are used to transport your products and goods without damaging them. They are handy in design and sturdy as they're made to protect objects. Mailer boxes have many advantages, and with the choices we offer, you can always find one to suit your needs and match your preferences. Additionally, though there are numerous designs, their common entity is the security of your items so you don't have to worry about broken or squished items as they travel from one place to another. But whichever type of mailer box you choose, we definitely have a variety of styles and sizes that are affordable and will meet your business needs.
The rise of online shopping has increased the need for mailer boxes that are a trendy option for shipping customer orders. Mailer boxes are paperboard packaging designed to store and transport products from place to place. With the invention of interlocking flaps and wings, mailer boxes are easy to ensemble and require no adhesive tape to be firmly secured. Because most of them have sidewalls, they are durable and more resistant to transport than other types of paper packaging. This also means they can be used for various items multiple times.
Delivery vehicles have limited space. So due to weight and shipping charges, a perfect sized mailer box is a must to minimize cost and space. Customized mailer boxes are also a great way to save space in delivery trucks as well as delivery costs. By customizing the shape and size of mailer custom boxes singapore, you can be ensured of the products' safety, making sender, deliverer, and receiver worry-free. On top of having the boxes tailored to your choice in length and width, you can also design your own mirrorkote stickers for your boxes.
To help global warming, mailer boxes are also environmentally friendly. They are harmless to nature and animals who live in the wild. Made from non-toxic materials and easily kept when flattened, they can be reused and recycled. Commonly with a protective lining such a bubble wrap or foam paper, mailer boxes are ideal for books, artwork, and items that aren't fragile, such as clothing. Mailer boxes are best used for products that don't need too much space or protection during delivery.
If you're shipping something that's small or fragile and there is a risk of bending or breaking, then corrugated mailer boxes are a great choice. For convenience, durability, and preservation, our affordable boxes will make the packaging and transporting of goods more than sufficient.