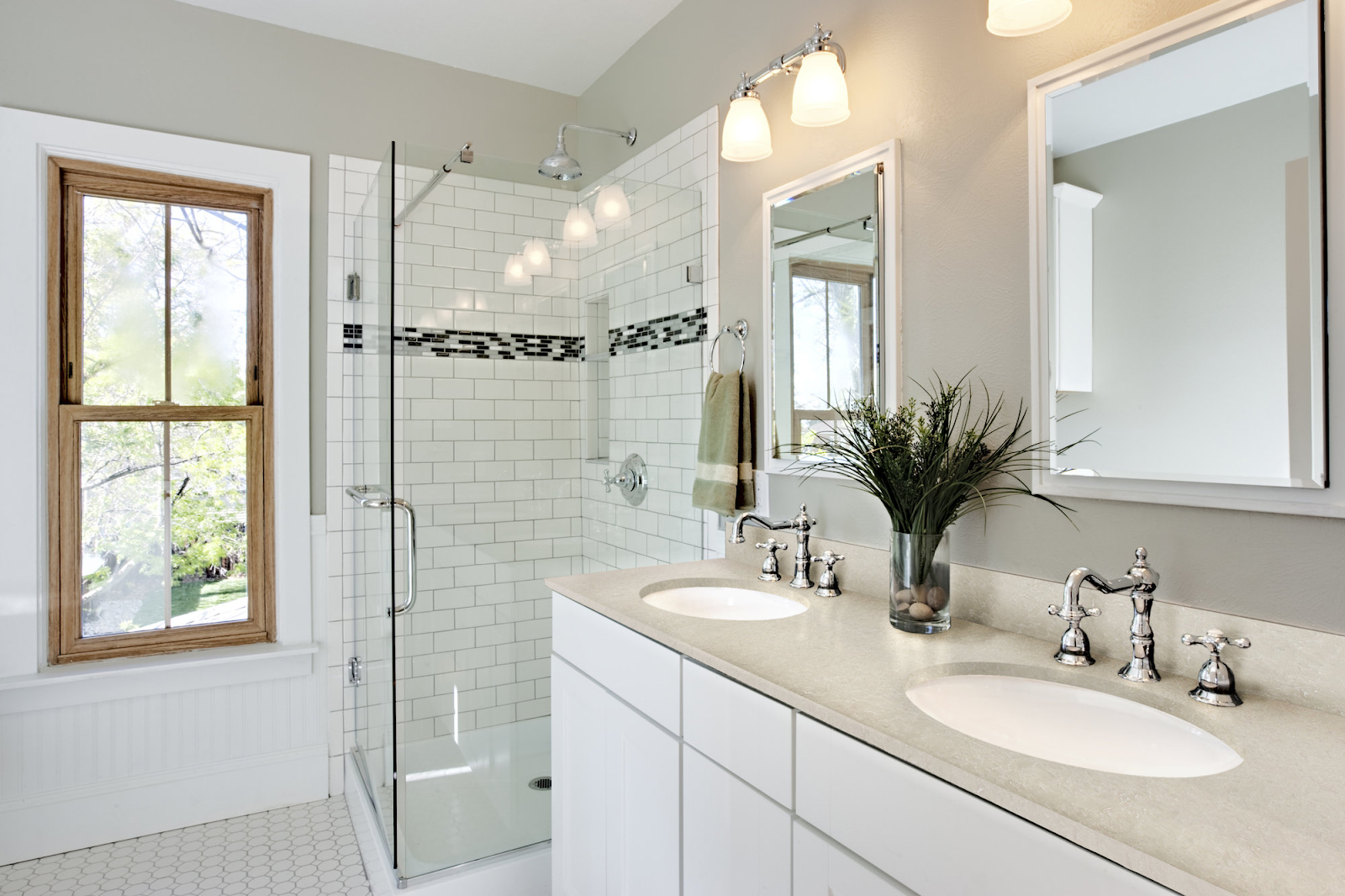 There has been an ongoing competition between natural stone and quartz for use in bathroom benchtops. Of late, quartz has been dominating the competition because of its durability, non-porous, mold, and mildew-resistant qualities.
Everyone loves the luxurious look of quartz which makes the perfect choice for vanity and bathroom benchtops. We will look at these reasons closely to make an informed decision whether quartz is perfect for your family bathrooms as well.
Quartz is Low Maintenance
Because of its non-porous characteristics, quartz is perfect for the busy family bathroom. Since quartz is an engineered stone made up of stone by-products from other stone quarrying and manufacturing processes and resin, it is non-porous, which means it won't easily absorb stainable products or other liquids. These characteristics also help make it low maintenance, and the cleaning would be easy-breezy. There is also no need for harsh cleaning products to maintain quartz countertops, making it safer for family-oriented places such as the bathroom. You can simply clean it with soapy water and cloth.
Quartz Is Hygienically Safe
The use of resin in manufacturing quartz for benchtops seals the material, making it non-porous and highly resistant to entry of bacteria and viruses. And because it is man-made also means that there are no inherent microorganisms inside. Many manufacturers also apply an antibacterial treatment making it even more hygienically safe, which makes it perfect for families with kids. No parent wouldn't want their children to be safe and protected from potential sources of diseases?
Quartz is Highly Durable
One of the reasons most families choose quartz to use for bathroom benchtops is its durability. Quartz doesn't have any flaws or striations which might make it prone to cracking. This makes it a practical choice for use in a high-traffic family bathroom, wherein accidents can happen when kids are playing around or simply being unruly. Its durability also makes it more cost-effective because it will last longer than other materials used for benchtops.
It is a Long-term Investment
Quartz benchtops are a long-term investment not only because of their durability but also because of their timeless beauty and elegance, and they will add value to any property should homeowners decide to sell the house. Quartz currently is a highly sought-after material for use in a bathroom benchtop and kitchen benchtop because of its characteristics. It has surpassed granite in demand in the market, making it a profitable long-term investment if used in your homes.
It Is Cost-effective
Quartz isn't made of 100 percent quartz stone but rather an engineered stone made of quartz particles and a resin binder. Resin makes it non-porous and doesn't need to be sealed. Unlike natural granite, there is no need for it to be resealed every three years. This makes it a more cost-effective, not to mention smart investment in the long run. This is one of the reasons smart homeowners are coveting quartz benchtops for their homes.
It is Aesthetically Pleasing to The Eye
Because they are man-made, quartz benchtops can easily capture the look of natural stones like marble and granite without compromising their durability. It is also highly customizable, and homeowners and builders can choose patterns and colours according to their needs and style.
It is not surprising why most parents and smart homeowners are coveting quartz for use in their bathroom and kitchen countertops because of its beauty, durability, practicality, and added benefit of long-term value. This might be the perfect choice for your family home as well.
Author Bio: Hannah Gilbert is a freelance writer who offers ghostwriting, copywriting, and blogging services. She works closely with B2C and B2B businesses providing digital marketing content that gains social media attention and increases their search engine visibility.