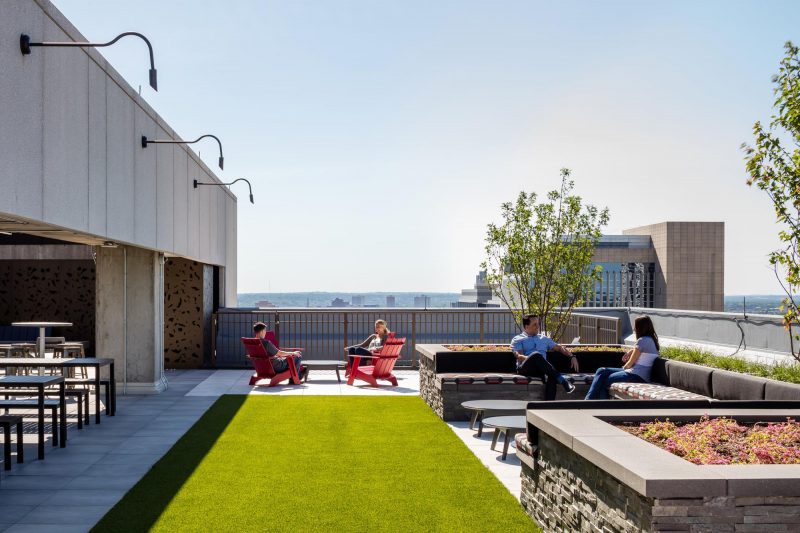 Rooftops are places in a home or office space where people like to go to gain some clarity and fresh air. These spaces should be made safe for them and more comfortable, in case of office space the employees get more productive after a break, in case of homes, people can enjoy the leisure and rest for a busy week. A roof guardrail is the best option to safeguard the edges of rooftops.
These safety measures are the best way to mitigate any probable safety risk, as many people sometimes must work on rooftops due to industrial or commercial work. These supports on the edges of a rooftop will allow these individuals to hold on to something safe and not trip.
This article will focus on the grave importance of having a rigid roof guard installed at any space with high rooftops, be it a commercial or domestic space.
Characteristics of good rails:
Appropriate rail design as per the dimension and shape of the structure will enable designers to make good quality rails.

The usage of the rails is another if people are going to be holding on to them or just for safety measures.

Properly installed rails by trained experts at what they do, ensuring they follow

building safety protocols

, is a good characteristic. It is very difficult to trust rails installed by people who are not sure of what they are doing.

If these rails are made of good quality material, they will surely withstand a lot of weather factors and stand strong for a long period.
Why people should invest in a roof guardrail system:
Safety:

The priority in any atmosphere is the safety of the people in and around it. Falling from a height so big can be fatal for anyone who is not careful about their step on the roof. These rails will help people grab onto them when they feel a little unsafe standing so high above the ground.

Lightweight and portable:

From the standpoint of a building owner, installing a new structure of any kind will be a gigantic task that will take a lot of time, money and energy. It is not ideal for people to supervise the work, especially on a high building, which can be dangerous.

But the experts who do the installations assure their clients that the installation structures are very lightweight due to the high-grade material used to make them. This allows the engineers to install these structures in a timeline that works for their clients.

Low maintenance:

The next best advantage of investing in the roof guardrail is that they are very low maintenance and are easy to clean. The materials used to make these rails are such that their lifespan is increased and do not require any replacement for many years. It also has a coating of an anti-rust agent that allows the bars of the rails not to get affected by humidity and heat. They look brand new for a long time, giving the building a nice look to it.
If some people or businesses own buildings that do not have these safety railing installed on their roofs, it is high time they do so right away, as it will benefit them in so many ways, as listed above. It will be a one-time investment, which is a great added benefit, allowing them to be tension-free for a long time.
Author Bio: Hannah Gilbert is a freelance writer who offers ghostwriting, copywriting, and blogging services. She works closely with B2C and B2B businesses providing digital marketing content that gains social media attention and increases their search engine visibility.