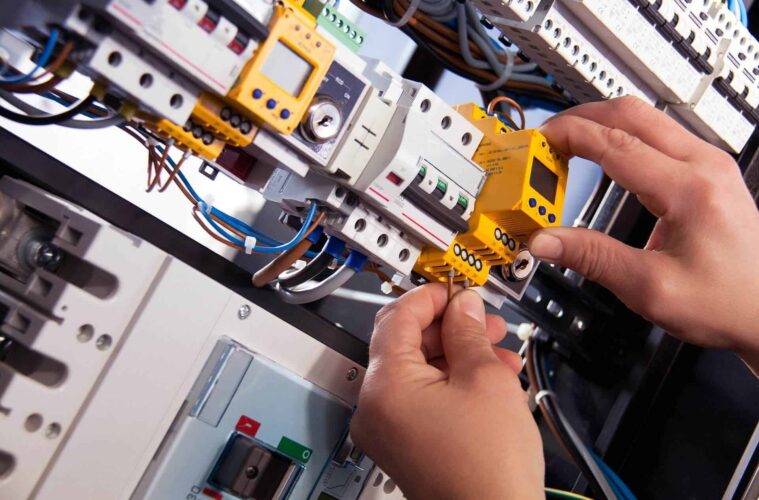 For our homes and workplace, electrical circuit protection is crucial. To prevent any threat to our safety, the electrical distribution system in our buildings needs to be outfitted with safety features.
Two such devices that can guarantee the complete safety of our electrical gadgets are MCBs and MCCBs.
MCB: What is it?
A safety tool called an MCB, or microcircuit breaker is used to guard circuits against overloading and short circuits.
This usefulness is enhanced by the reusable nature of MCBs, which are typically undamaged during over-current. They also provide the convenience of "on/off switching" for circuit isolation and are significantly safer to use and operate because the conductor is enclosed in a plastic shell.
Today's market offers various MCB kinds that serve various purposes. They still have the same principal goal: safeguard the electrical equipment and circuits against overload and short-circuit.
Usually, we tend to take MCBs' functions for granted. Given their widespread use, you likely expect them to function flawlessly, much as we do when our automobiles' airbags and brakes function as intended every time.
What to keep in mind while buying MCB?
Before choosing an MCB for your residential or business project, there are many other things to consider. Here are some important factors to be kept in mind when buying MCBs to ensure the safety of electrical fittings.
Safe Terminals
The input and output terminals of an MCB should be assured with a secure connection to avoid any electrical hazard.
Avoiding large cables
The cables connected with an MCB are usually made of copper or aluminium and are thick in dimension. Therefore, the termination ports have to be large enough to accommodate them.
Heat tolerance helps to balance the current flow.
Heat is generated inside an MCB when the current is flowing. Thus the design should be such that the whole unit is cooled down to balance the effect of rising temperature.
Superior MCB Enclosure
A high-quality MCB is typically composed of a thermoplastic material that has been precisely moulded. It should have a
● a high point of melting,
● high insulating strength,
● low water absorption,
Now that you know the significance of a high-quality MCB, makes sure you only buy from the best. Look through the extensive collection of Mcbs at Legrand before making further decisions. It offers high-quality, thoroughly inspected electronic components to keep you and your loved ones secure and stress-free.
Legrand's Miniature Circuit Breaker (MCB) and MCCBs' has been designed to offer electrical protection from failures in both new and current energy distribution setups. They adhere to strict criteria for quality certification.
Check out
Legrand
for a variety of different products as well as affordable MCCB rates.