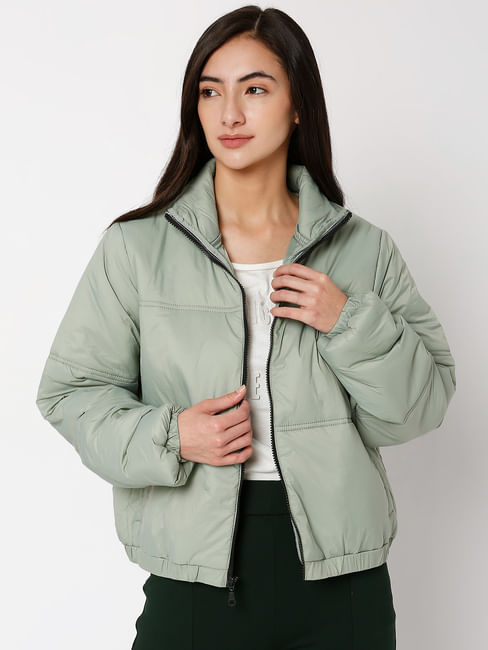 Introduction
When it comes to winter clothing, jackets are undoubtedly one of the best winter outfits to go for. Every style of jacket has its essence when it comes to fashion. With the availability of multiple styles of jackets for women, it sometimes gets confusing to choose the best. The confusion doesn't end there, as you need to decide on the outfits for these different types of jackets.
Often women are seen taking inspiration from Megan Markel or Rihanna when it comes to styling jackets. But if you are also seeking outfit ideas for different jackets this season, then you are at the right place. We are here to help you choose the best jackets for this season and outfit ideas for them. You will rock this winter with the ideas we have listed below.
Outfit Ideas
1- Black Leather Jacket is all that you need
Be it men or women, when it comes to leather jackets, black is the colour for all. Of course, we also have leather jackets for women in many other colours. But to make a style statement, black is what you need. Black leather jackets never go out of the picture, and they look great with any outfit. Try it out with a pencil skirt for a casual or chic look. But to get a raw look that can get you all the attention, wear a black leather jacket with a crop top. Pair it with dark blue denim and boots to complete the look.
2- Look classic in denim jackets
Denim jackets are the favourite of all, and people also love to wear them in summer. We all know that a denim jacket is a forever collection one can have due to its versatility, and it will never go out of trend, even after years. If you already have a denim jacket in your closet, pair them with denim jeans only. Or you can also go for shorts or skirts to give it a casual or badass look. A white tee looks classic inside a denim jacket. Put sneakers or sports shoes with denim jackets for an impressive look.
3- Puffer Jackets make the cutest winter outfit
Puffer Jackets for women are specially there for heavy winters. But due to the variety of puffer jackets available in the market now, we have some options for light winters too. Among all the other winter jackets, the puffer jacket is the one that gives a cute and cosy look. They are quilted, and most of them also come with a hood. It is one of those jackets for women which provides enough room for layering. Try to go for a bright colour puffer jacket and pair it up with jeans or any dress. You can also get a woollen neck scarf for a complete winter look.
The Bottom Line
We hope these outfit ideas for different types of jackets can help you steal the show this season. However, we always advise proper layering if you do not want to end up cold or sneezing. Various options of puffer jackets for women or leather jackets for women at VERO MODA, are enough to make you look stunning. Check out the amazing collection of jackets at
VERO MODA
.