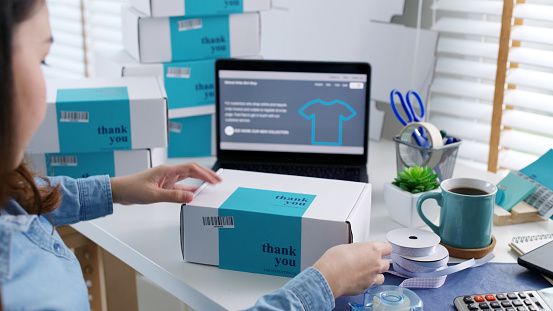 Making a visually appealing packaging design improves the customer experience and gives potential clients an idea of what your items and brand are all about. It's vital to consider product packaging as a tool to engage with potential customers and enhance your brand's identity. Below are significant reasons why packing is essential for your business's success.
1. Packing differentiates your product from others.
The market sector has numerous products that vie for customer's attention. Studies show that most buyers' decision-making is based on the product's packing design. To stand out, you must go a step further. Make your product packaging unique and have a different look from products offered by your competitors. Even if you sell similar products, you will undoubtedly attract consumers' attention.
2. Packaging is a marketing tool.
With in-store advertising, the packing of your items can be a helpful marketing tool. Consumers are more likely to recall branded products, so having packaging with your logo at the front and the center can help them remember your product the next time they go shopping. Consider what your product's and brand's packaging says about them. Is it up to par? Is there any way to make it better? Also, it's essential to know what messages your product's packaging conveys to buyers.
3. Protects the product.
Packaging protects your products and ensures safety from the manufacturing firm to retailers during shipment. Moreover, packaging avoids damage even when your product sits on the shelf. Ensure your products have seals and locks; this avoids tampering and promotes safety and the integrity of the product. Many consumers need their products to work as intended. Only through packaging can you protect your product and satisfy your customers.
4. Conveys message.
As a manufacturer, you have a lot of information about your product that you want to share with your customers. This may include;
Information about the raw materials utilized
The manufacturing technique
Usage instructions and the expiry date
Such data you can only convey during packing by printing on the packets during manufacturing.
5. Boosts product awareness.
A well-represented product increases public and consumer memory recall of how your package appears and what sets it apart from the competition. You may create a design that appeals to your target audience and makes them remember your brand for a long time by combining the proper materials, texture, labeling, colors, and other product package design aspects.
How to create an excellent packing design?
The following ways are helpful tips you can use to make an excellent packing design.
Choose appropriate colors-Ensure the colors used are eye-catching and consistent
Include logos
Choose the right font-make sure your font is visible from a distance. Also, don't make it too big
Include instructions on using your product; this will ensure a usage guide for your consumers.
Don't forget the legal requirements
Final thoughts
Your business product packaging is critical. It indicates what shoppers might expect when they open the box. Custom packaging design can help you create the most special product packaging for your company.