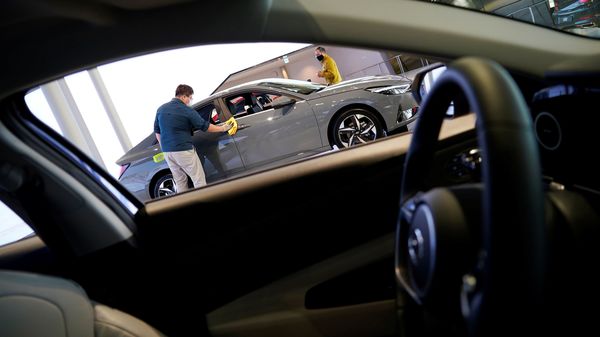 Introduction
An old car market, also called a second-hand car market, is a marketplace for the purchase of used cars that have already been used by others. However, we all prefer to buy brand-new cars. But sometimes financial constraints prevent us from doing so. This is when used cars are a viable option. Other times, like currently, there may be a shortage of materials or limited production due to the pandemic, causing problems with the availability of new cars. These factors have led to an increase in the sales of used cars.
Additionally, many banks and financial institutions have also presented attractive used car loan offers to support this trend. Moreover, their used car loan eligibility requirements are also minimal. Experts believe that the pandemic has paved the way for a brighter future for used cars. In this article, we will talk about what used car buyers can expect in the coming year.
What to expect from the used car market in 2022?
The pandemic did wreak havoc on the economy. Industries are slowly and steadily recovering, but it will take some time. Currently, India's used car market is the 5th largest in the world. Here are some predictions for the used car industry in 2022:
Increase in demand It may take some time for the automobile industry to recover, for plants to run at full capacity and for new models to come out. Also, with restricted public transportation, people have realized the importance of personal cars. It is expected that used cars will remain the focus throughout 2022. Experts predict that the used car to new car ratio will rise from 1.5:1 to 2:1 by 2025. The reason for this will be low-cost vehicles equipped with new technologies and reliable features. Also, new car models, which will roll out now, will be based on EV technology. If someone wants an older model, they will have to buy a pre-owned vehicle. More warranty and service packages To boost sales and sustain demand, used car dealerships will present attractive offers. Dealerships will strive to attract as many consumers as possible. With used cars, the biggest fear a customer may have is that the car may suffer from some technical or mechanical issues. To reduce that fear, the dealerships may provide an increase in warranty and efficient service packages. More used car loans As more people decide to buy used cars, the demand for used car loans will also rise. In researching different loans, people should consider a number of factors, including interest rates, repayment terms, and more. If the borrower chooses to take the second-hand car loan from the automobile company itself, they will have access to better used car loan interest rates.Increase in prices Increasing demand directly impacts the price of the commodity. The same is expected to happen with used cars. The supply chain issues, shortage of semiconductor chips globally, issues in shipping will affect the production of new cars. Thus, used cars will become more popular and consequently, prices will rise. Nevertheless, all these issues are expected to be resolved by the end of the year. People may be able to expect a reduction in used car prices by then. In a nutshell According to sources, the used car market in India is expected to grow at a compounded annual rate of 11%. In addition, there will be an increased focus on online connectivity between buyers and sellers. Even a used car loan can be processed and approved online in a few minutes. Additionally, borrowers can even calculate their repayment and interest amount with the help of an online used car loan EMI calculator. Thus, it is predicted that the used car market will grow like never before in the year 2022.