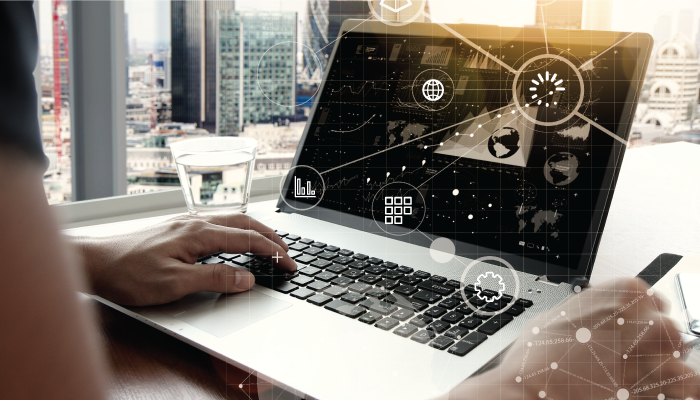 If you are not making the best use of available technology, this is something you need to remedy; migrating to the cloud offers a business so many benefits, which we will outline in this article. Digital tech is constantly evolving and keeping abreast of changes can be challenging, which is why you should enlist the service of a managed IT service provider.
Here are some of the benefits that you can enjoy when you hook up with a managed IT service provider.
Cloud Based Data Storage – Migrating to the cloud means all your critical business data is stored on secure servers that are remotely located. This enables authorised people to access the data from any location, using any digital device; no more bulky hard drives, as you can login and update files. By digitalising all of your documentation, your office will be streamlined, with no need for bulky filing cabinets and staff can instantly bring up any document on their workstation screen. Data would be automatically backed up a few times a day and you can create access directories that allow certain people to access specific data. The accounts department can access all financial data, while the sales force can retrieve customer history while out in the field.
Cyber-Security – Any organisation with an Internet connection is at risk of being hacked and you simply can't afford to risk having your data stolen. One thing the cyber expert would do is to carry out penetration testing, which is basically ethical hacking; trying to hack into a network to determine the level of protection. This is the most thorough way to test the security of a network and should the tests reveal a weakness, this can be addressed. Imagine what would happen if all your customers' financial data was hacked? Hackers are very clever and trawl the Internet, looking for weaknesses in networks and they can be in and out without you ever knowing your network has been compromised.
Business Communication – Using Voice over Internet Protocol, audio and video can be sent via the Internet, giving you and your employees real-time audio and video communication. Programs such as Zoom and Skype for Business are designed for video conferencing and enables you to collaborate with your team in real time. Not only can you enjoy real-time video, staff can use headsets and communicate internally and externally using the system. No more heavy phone bills, as you no longer need to use cell phone networks, as the system uses the web, which keeps your running costs down. Click here for an interesting article on why every business should have a vision statement, which outlines short and long-term goals.
IT Hardware Management – The IT support provider can manage all your IT hardware, replacing printers, computers and monitors when required, while updating RAM and other components as and when needed. Any LAN issues can quickly be sorted with a single phone call and it is comforting to know that all IT issues will be handled by your IT support partner.
Mobile Device Management – We all like to use our smart phones while at work and with mobile device management, you can procure the latest models and have them configured with safety protocols. Employees should be trained about cyber-security with regard to their mobile devices, to ensure they do not fall for some of the phishing attempts to steal your data.
If you search online for a local managed IT service provider, the experts can take a look at your business and make some recommendations. Here is some government information about
cyber-security
, which makes for an informative read.