Just like many other parties and events, you get invited to a wedding anniversary party. And that brings you a situation of buying a lovely gift for the couple. But the task is not that easy as it seems. Gifting things like a couple of miniatures or a photo frame are the ideas from usual and boring. To leave your mark and impression, your gift must touch and win the hearts of the couple. And it should also be an item that denotes love, romance, and togetherness.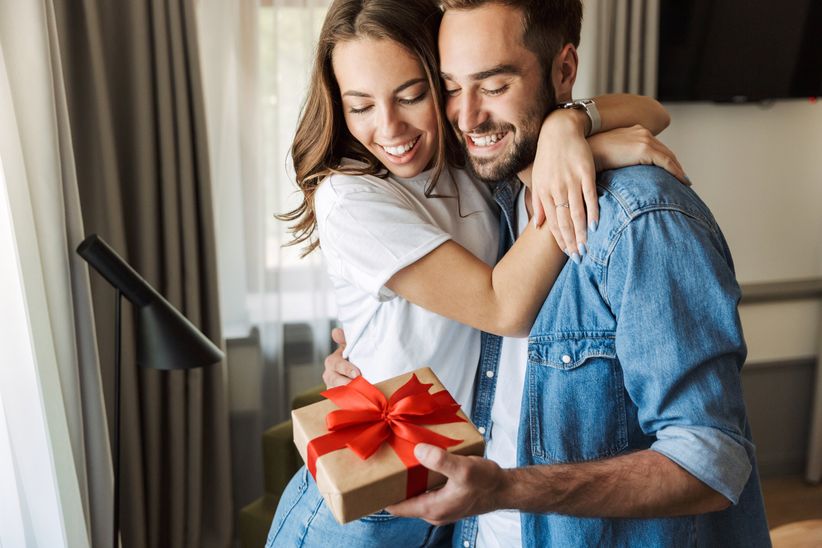 Here we bring you some amazing and heart-winning gifts which will surely do the magic.

Personalised Cushion
Yup, a personalised cushion! Visit your nearest gift shop that provides personalisation of gifts or visits an online gift shop and get a lovely and comfy cushion printed with the picture of the couple. If you visit an online gift shop for that, you will have the liberty to choose from various anniversary-special designs. And taking one step ahead, you can get a personalised LED cushion. This gift of yours will surely find itself a place in the couple's bedroom.

Personalised Heart-Shaped Puzzle
Two in one - a gift and a game! You may hardly find this gift at your nearest gift shop. So, it is better to look for it on the internet. You can get it personalised with the picture or the anime of the couple. This gift will give the couple a bit of lovely and fun-filled time together after a hectic day. And as it is in the shape of heart, it displays the sign of true love - "Two Bodies, One Heart".

A Cake
Even if there is already a cake in the party menu, gifting a special happy anniversary cake makes the mark. You can choose from different types of cakes to make the couple smile on their anniversary. It could be a poster cake, photo cake, designer cake, or a cake with miniatures of the couple on top. Red Velvet and chocolate are the ideal flavours to go with for an anniversary cake.
Flowers and Bouquets
No matter how much you think flowers at an anniversary does not make sense, the reality is that women love flowers! Roses will always be a top favourite for anniversaries. As a husband or a friend gifting a couple, you should always ensure that you are presenting a beautiful rose bouquet along with any other gifts for the event. If you are invited for an anniversary party, you can order flowers online from BloomingBox as a gift option as well. This will create a special impression in the hearts of the couple.
Night Moon Lamp
There always has to be dim lighting in the room at night because the darkness is not appreciated. So, how about gifting a glorious night moon lamp to the couple on their wedding anniversary. Apart from the lightning job that it does, it also states that love between the couple will last forever like the shining moon.

A Bottle Of Red Wine
Red wine is also a great beverage that provides many great health benefits. And it is also considered as the drink of love. So, get a bottle of branded and quality red wine and get it wrapped in a classical way. This will surely stand apart from the rest of the gifts the couple will receive. And to make it a combo and more special by adding two special wine glasses with it.

Always try to be thoughtful and think about the recipients and the occasion before buying a gift.

Hope the gifts mentioned above ideas will help you!