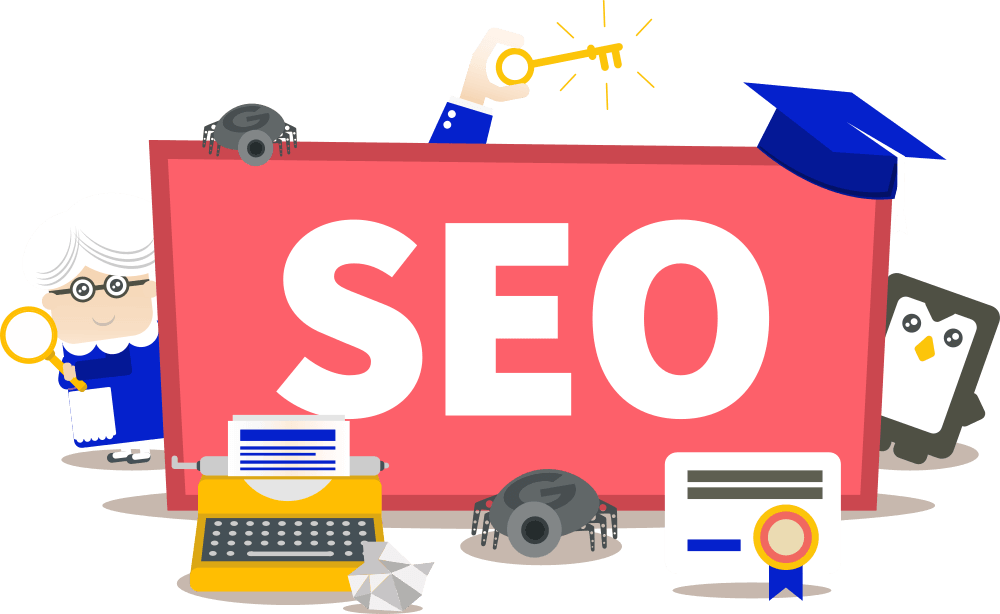 Search engine optimization (SEO) is one of the most effective digital marketing strategies. It helps people and businesses establish a solid online presence, which is crucial in the competitive realm of the internet.
The main goal of SEO is to put websites as high as possible on search engine results pages (SERPs). It aims to encourage organic traffic to websites.
Contrary to popular belief, SEO is not as complicated as it seems. However, it can be tricky.
Internet trends come and go. Everything changes fast online, and this includes SEO. It is not surprising that old methods will stop working soon.
Why Is Organic Traffic Important?
Organic traffic happens when people visit a website using the link from the search engine's organic search results. It is different from paid search traffic that involves clicking paid ads.
Having high organic web traffic can help you better promote your business online. It gives you a lot of visibility. Also, it puts you in a strategic place where you can get prospective customers.
People who go to search engines look for something specific. They already have an intention to buy and avail themselves of a particular product or service.
Achieving good organic traffic through SEO can take time. But it has a more long-term effect on your business.
Yes, it is hard to optimize your website when you are just starting to do it. But once you have everything set up, you are good to go. You will need only some maintenance after, so you can incorporate the changes SEO will have along the way.
Updating your SEO is crucial if you want to stay on top of the SERPs.
How to Increase Organic Traffic with SEO This 2022?
A lot of businesses have gone online due to the recent pandemic. So it can be more challenging because the field is now more competitive than ever.
Here are some tips on how you can direct more organic traffic to your website at this time:
1. Audit your website
A website audit is like a regular checkup of your website. It is a crucial step when you have plans to update your SEO. It will let you know which parts of your website you should pay attention to.
With a website audit, you can detect broken links, analyze your website's speed, or other problems affecting your performance among search engines. It looks into both the back end and front end of your website.
2. Fix and add backlinks
Backlinks are crucial for your SEO. These are links that internet users find in articles or blogs leading to your website. They are one of the great ways to improve your website ranking.
By helping you rank higher on the SERPs, backlinks can also help increase your organic web traffic. As said by Digital Authority Partners, all your web pages should be active so that people can have a continuous interactive experience.
3. Change image backlinks
Infographics and illustrations make things easy to understand. They summarize your points and turn your content into an exciting read. In addition, they are good sources of backlinks.
However, there are times when websites link to your images themselves. This does not help your SEO in any way. The best way to do it is to connect to the source page.
4. Revamp old content
You might have a lot of content that performed well before, but it has lost its value through time. You do not have to delete this old content. You can keep it by making minor adjustments.
One way is to change the keywords you used when you published the content. People might no longer be using them. Also, you can add new information related to the topic.
5. Match content to search intent
In this day and age, promotional materials such as posters and product posts are no longer enough. You have to give your audience something to consume. This is when content comes in.
Providing engaging content can lead people to visit and spend time on your website. These can be blogs or videos related to your business. Finish it off with a quick mention of your products at the end.
6. Use interesting title tags
Using title tags helps people find your content. However, the internet is overflowing with too much content from different websites. It will be a challenge to take the spotlight.
You need to do two things. Optimize your title by using SEO keywords so that search engines can rank you. Also, you have to curate a compelling title to catch people's attention and make them click your link.
7. Add internal links
Internal links lead people to other pages on your website. They make people stay longer on your website and sift through your content. Use a specific keyword or keyphrase to where you will assign your link.
However, carefully choose the pages you will link to. Prioritize your essential pages such as those with a lot of traffic or the content you want people to see the most.
8. Improve user experience
Google placed more importance on user experience last year with the launch of Core Web Vitals. These are a set of metrics that measure your website's performance.
Your website should not make your visitors wait. It should load fast and be responsive. If your website does not meet the criteria, people will leave, and your ranking will drop.
Final Words
The list may seem overwhelming. But you do not have to use all the tips in one go.
Use them one step at a time. What is important is that you do something to update your SEO strategy.
A concrete SEO and web development plan can help you get ahead of your competitors. So stay attuned to the updates that search engines will implement in the future.
Fortunately, you do not have to do this on your own. There are professional marketing agencies that can help you with your SEO campaign. Let them deal with the complicated matters as you focus on selling your products to your customers.