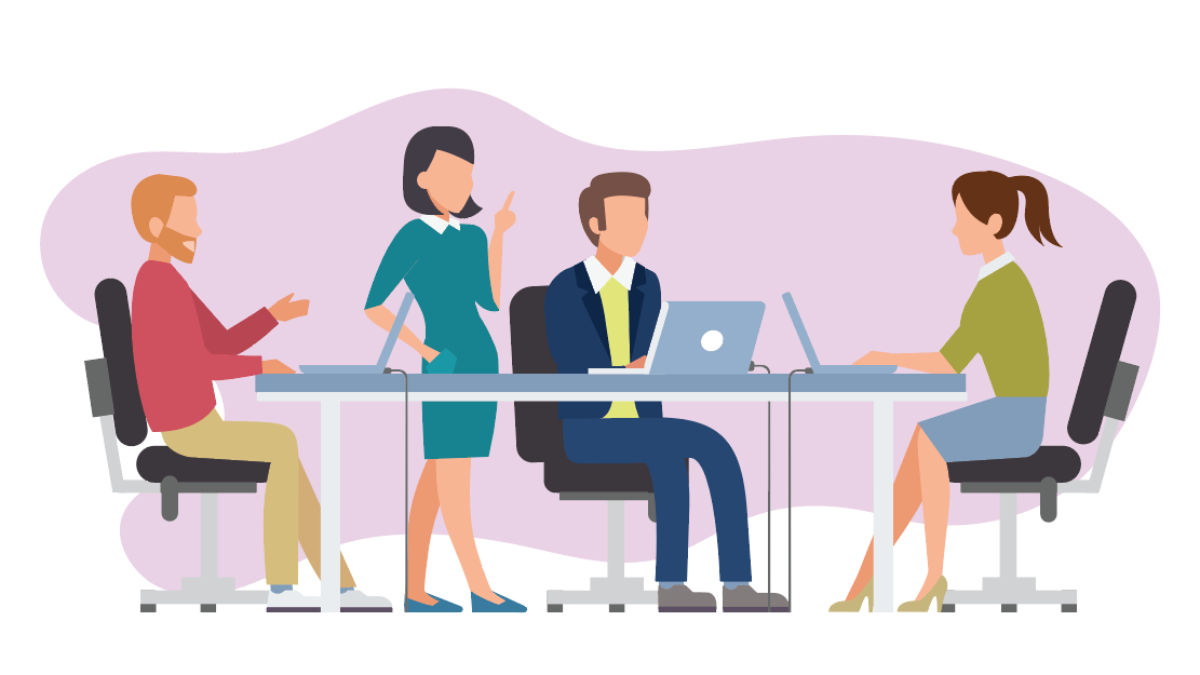 These have been strange times to be a manager or stakeholder at an enterprise. Even before the COVID-19 pandemic, there were already a lot of diverging ideas about the meaning of work and the definition of a workplace.
Many of the effects of COVID-19, such as the migration toward a more hybrid workplace, seemed sort of inevitable even beforehand. These changes, however, can have myriad effects. While a lot of employees will be thrilled to work from home, this isn't the preferred scenario for everyone. Furthermore, there are also factors that come into play when many people are working from home at the same time. This can lead to a more stressful workplace, where you somehow end up working even more than before.
You can only know how changes are affecting employees when you ask them about it, which is known as learning the employee experience. This is becoming an increasingly critical consideration for organizations for a variety of reasons. Let's investigate the importance of gaining employee experience insights.
What Is the Importance of Gaining Employee Experience Insights?
There are several reasons why gaining employee insights is critical for businesses. At the heart of it, you need to make sure your employees are happy. When the individuals who create a whole are unhappy, it's going to create a dysfunctional body. An organization that operates in this way won't be successful in the long term. But there are specific reasons for this. Here's why you need to know the employee experience:
Retaining top talent is essential for keeping an edge – If you're operating in a competitive industry, retaining the most capable workforce needs to be a top priority. This can only happen if you're giving employees what makes them feel valued, satisfied, and happy. Sending out a periodic

employee survey

is one way to continuously keep the pulse of a workforce. We'll dive into this idea more in the next section.
A strong workplace culture pays dividends in unexpected ways – There's not understating the importance of cultivating a positive workplace culture. Without one, employees will have little incentive to do their best work, and will likely spend most of their time thinking about leaving the company. On the other hand, a strong corporate culture can

radically improve business operations

. This progress comes from a few different angles—one of the most important being the simple concept of better communication and respect between coworkers. When employees feel they can trust each other and their managers, it leads to far better outcomes. Furthermore, a strong culture can cut down on the need for as many formal structures, which creates a faster, more accurate decision culture.
It's expensive to train new employees – No matter the industry, having high employee turnover is bad news. Not only does it lead to lost time, which is a capital sink, it also requires money to train new employees. This isn't an efficient way to do

business

. Organizations that can keep their employees happy will be able to retain them and avoid the pratfalls of high turnover.
As you can see, there are clear motivations for having a gauge on employee experience. But how should organizations go about achieving this?
How Can Enterprises Gain Employee Experience Insights?
Execution is typically more challenging than epiphany. Once you know that tapping into the employee experience is important, how should your enterprise go about accomplishing this goal? While it's possible to do all this with just the grit and determination of your internal teams, hiring an outside firm is often the best course of action.
Finding a consulting partner that has deep experience in employee listening and experience can jumpstart your programs on this front. As already mentioned, employee surveys can be an excellent route for gaining insights. The right partner firm will have the technology to implement these strategies, as well as the knowledge as to what to ask employees—and with what frequency. A consulting agency will also have the expertise to derive data-driven insights from results, which will lead to positive outcomes even sooner.
In today's world, organizations need to think harder about the experiences of their employees. This process needs to begin the day they have their first interview—and potentially end at retirement. Now is the time to start your employee experience program.