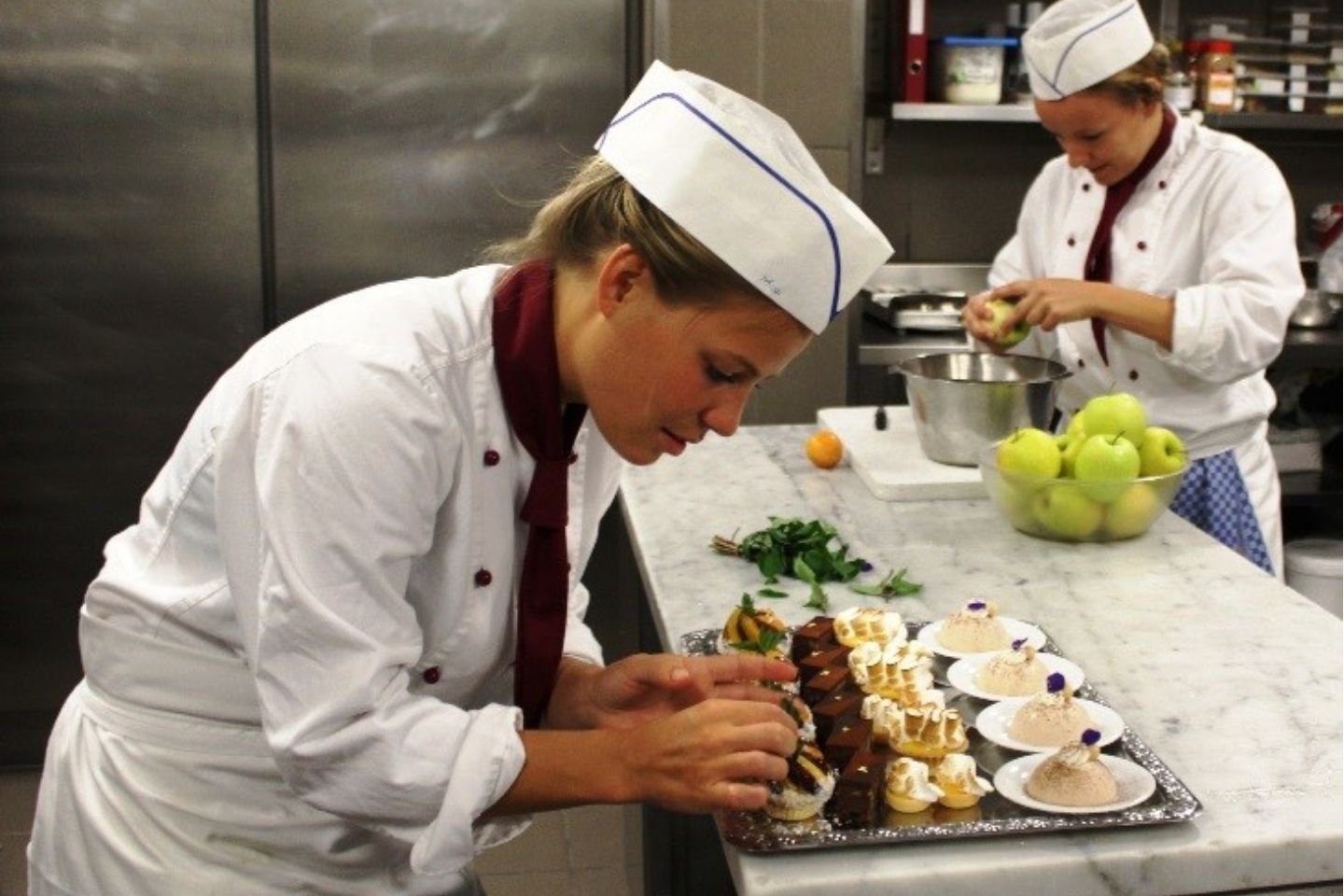 Many people think they will reach their height when they start their culinary careers in five to six years. However, that is not true. You have to hone your skills, immerse yourself as part of the industry, gain tons of experience, and then you may reach someplace. Here are some helpful tips for growing in the culinary career.
Volunteer In School
Don't be scared to try your hand at various culinary careers. On your days off, arrange to bake in your favorite bakery or work as a prep cook in kitchens. Become the assistant of a chef at a local charity event etc.
Become A Part Of The Industry By Immersing Yourself In It.
Begin by subscribing to food publications, purchasing cookbooks, and reading the food section of your local newspaper and those in major cities. Understand the "who's who" of the culinary industry, not simply the celebrity chefs you see on TV. As often as possible, eat at well-known eateries. You won't be served a 20-course feast, but you will be able to observe a considerable amount of food being cooked and, hopefully, sample some of it. The more you understand what's going on in the food sector on a national scale, the better prepared you'll be when applying for jobs. If you can chat to a prospective employer about current trends, intriguing places you've dined, or articles you've lately read, you'll stand out from the crowd.
Externship Must Be Completed (or Internship)
Externships are a requirement for students studying at a culinary academy in Bangalore. Yes, you learn a lot in class. Several students are anxious to start working as soon as they graduate. Even if you're eager to begin repaying your culinary student debts, I guarantee that your externship will be the utmost valuable aspect of your studies and career. It'll be the only time you'll be able to stroll into a commercial kitchen and make some errors before being escorted out. Of course, you'll be held accountable for your job, and the chef will expect more. However, the pressure level is different when you're not getting compensated.
Follow Your Instincts.
Make sure you discover a kitchen that seems right while you're looking for a place to do an externship. The primary thing is to ensure that your coworkers and the chef value learning above everything else.
Climb the Ladder at Your Own Pace
Have you noticed that most famous chefs aren't in their twenties? This isn't the movie industry. Honing your talents takes time. And when we talk about time, we're talking about years, if not decades. So don't be impatient and strive to get a better job or a significant title soon after graduation. You will be unprepared for the obligations, and you will suffer as a result.
Allow plenty of time for you to learn by enrolling in
professional cooking courses in Bangalore
. Learn new ways and approaches, make mistakes on someone else's dime, try new cuisines, and grow as a leader. Don't rush the process.