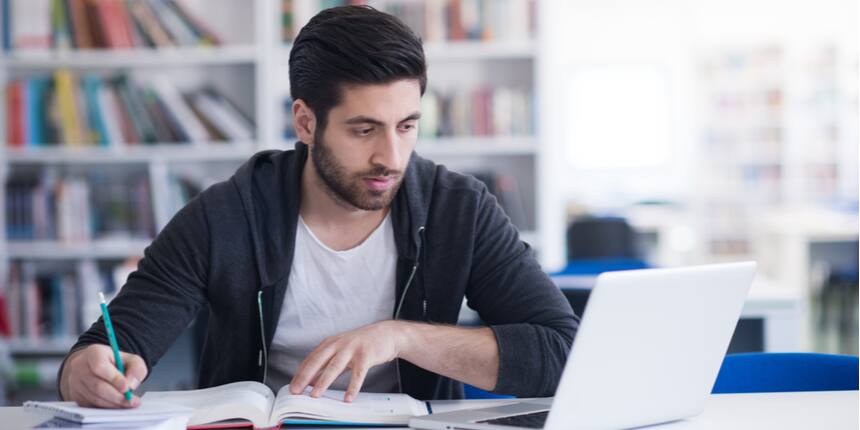 SNAP (Symbiosis National Aptitude Test) is similar to all other MBA entrance examinations. Although it is a highly competitive examination, you can ace the exam with the right preparation strategy and practice. The SNAP exam comprises of four major sections, namely, Current Affairs, English, Quantitative Aptitude, and Analytical & Logical Reasoning. To prepare effectively for this exam, you need to devise a study plan that focuses on all four sections respectively. For SNAP exam, you need not enrol on any coaching classes or institutes.
English section preparation
To thoroughly prepare for the English section of the SNAP exam, you need to adopt a few tips & tricks. Using the following methods, you can prepare for the section with no need for coaching:
Learn new terms daily to increase your vocabulary for the SNAP Exam.

Read newspapers or magazines, particularly the editorial section, as well as books.

Study as many idioms or idiomatic phrases as you can to improve your command of the language.

Strong knowledge of English grammar is essential for the SNAP Exam.

Try solving comprehension passages to improve your SNAP exam score in the reading questions.
Quantitative Aptitude section preparation
Before you begin preparing for this section, ensure that you are well aware of all the concepts included in the syllabus. Also, you can download sample questions or mock tests from the internet for these types of questions. Here are a few additional tips you can follow:
Make sure you understand the fundamentals.

Mock exams and sample papers should be completed to improve time management.

Learn how to use brief strategies to tackle complex computations.
Analytical & Logical reasoning section preparation
This section is based on many practical and higher-order thinking questions. You need to be quick while solving these questions. Hence, a lot of practice is required when preparing for this section. Here are some other useful tips for the Analytical & Logical reasoning section preparation:
Try practising line charts, syllogisms, column graphs, matrix arrangements, and visual reasoning puzzles.

Doing diagrammatic IQ exams can be beneficial

.
Current Affairs section preparation
Here's how you can effectively prepare for the current affairs section, without the need for external or professional coaching:
To boost your chances of passing the SNAP exam, read daily newspapers, General Knowledge books, and publications such as Manorama or Pratiyogita Darpan.

To acquire the most recent news updates, go to news websites or utilize news applications.

Try out some quizzes. This habit will help you succeed in the SNAP Exam.

Make a list of key national and worldwide events. It will assist you in remembering information for the

SNAP Current Affairs

preparation.
Important points to bear in mind while preparing for SNAP
Apart from following the above-mentioned preparation strategy for the SNAP exam, here are some other common examination habits you can keep up during preparation:
Solve as many SNAP mock tests and previous years' question papers as you can. Also, record the scores to know your stand in the preparation.

Study your solved papers to identify your weakest sections or areas and work on them.

During final revisions, only refer to your notes and formulas. This will help you recall your topics better and understand the status of your preparation.

Get good sleep and avoid staying up studying late at night. This may make you tired and affect your performance.

Most importantly, keep calm. Do not become too anxious ahead of the exam. It makes you forget what you learned and thus affects your performance.

Do not try to study any new topic or question right before the examination. Stick to what you've learned and have faith in your preparation.

Do not become nervous when giving the exam since this affects your thinking and makes solving even simple questions complicated.