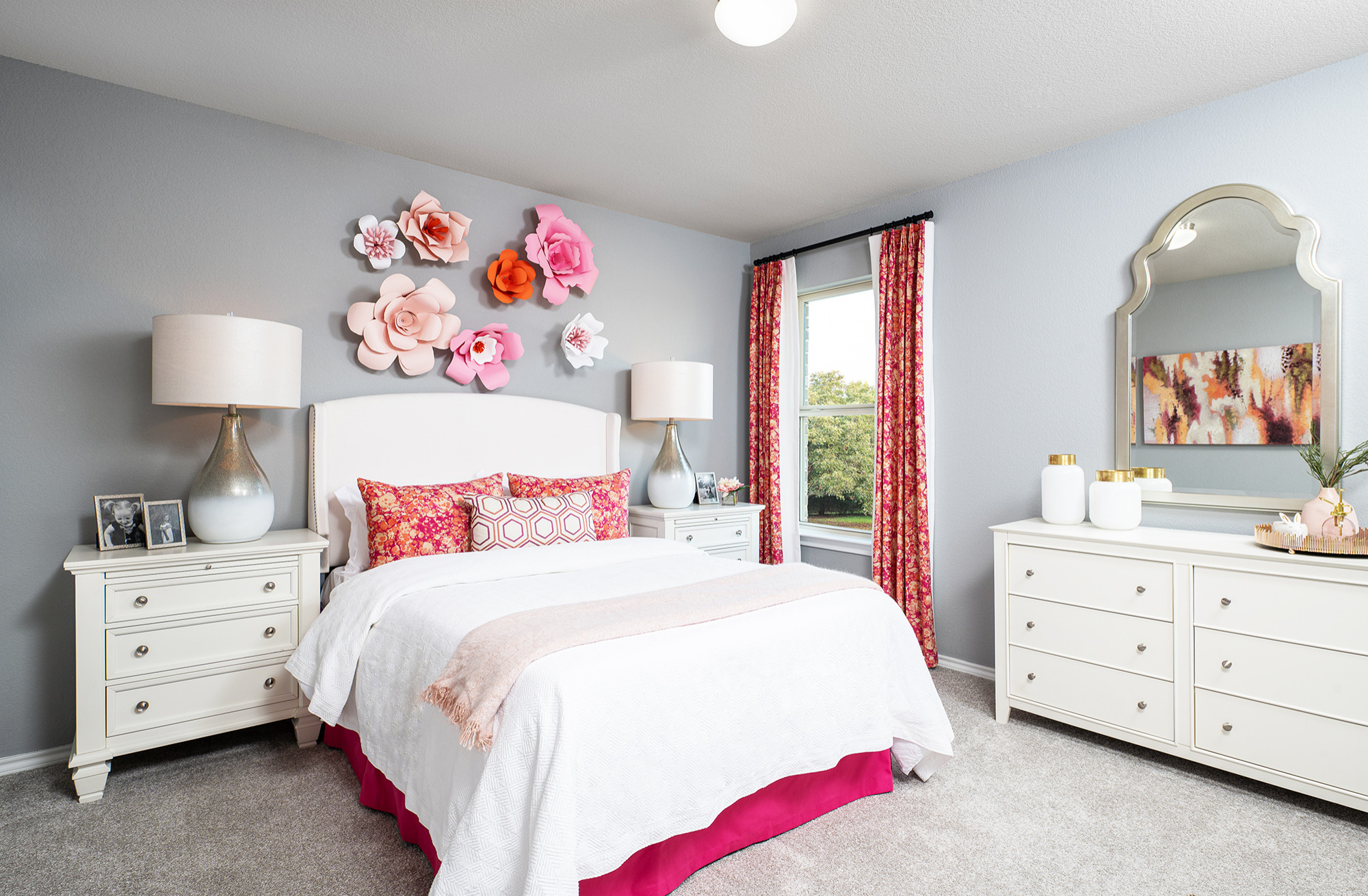 Your bedroom is essentially a sanctuary where you relax and unwind after a hard day's work. It is one of the most personal spaces in your home. It is natural that you want the room to be designed specifically as per your taste and preferences. There are a million bed & bedding decor ideas that you can choose from. The basic idea is to identify and pick materials and decorative products that help you relax and recharge for the coming day. It should be chic while being comfortable at the same time.
There are a variety of things such as bedroom wallpaper, furniture, colour scheme, bedding and bed frames, cosy chairs and rugs that give a distinct sparkle to the room and reflect your taste and style.
Here are a few ideas to spruce up your room in a tasteful way:
• Beds and bedding – The first thing that catches the eye when you enter your bedroom is the bed. It is the most important investment when decorating your bedroom as your comfort depends on the quality of the bed and bedding. A huge range of king size bed is available in the market as well as online for sale. You can go for stylish décor ideas that are the epitome of luxury and comfort. Take out some time to choose aesthetic bedsheets in pleasing colours. An extra pillow or two can give a welcoming effect to the bed.
• Mattress – A comfortable mattress ensures that you have a good night's sleep and wake up refreshed. Different types of mattresses made of a variety of materials like jute, coir, foam etc. are readily available. Choose the one that promotes comfort and posture so that you do not suffer from backache.
• Mattress Protector ­ It is a mattress cover that serves two purposes; it protects the mattress from damage caused by dust, insects etc. while providing an additional layer of cushioning as well.
• Fitted Bedsheets – You can choose bedsheets in various colours and hues according to your taste. The fitted bedsheets have an elastic that covers the mattress and mattress cover securely and gives a neat look. Alternatively, you can go for a flat bedsheet as well.
• Frame of the Bed – The frame of the bed should be chosen with care because it holds the mattress in place. Go for a frame that is made of durable material that serves you for a long time. A variety of bed frames in all sizes are available to suit every need.
• Blanket or Duvet – Keep the climate of the place you stay in mind while selecting a duvet or a blanket. Match them with the bed covers and pillow covers.
• Bed Runner – You can use a bed runner on the foot of the bed during daytime to protect the bedspread and make it more attractive.
• Canopy Bed curtains – Some people like to cover their bed with canopy bed curtains to give a dreamy look. Choose pastel hues to give a fairy-tale effect to your room.
Conclusion-
There is no dearth of ideas once you start decorating your bedroom. Use your creativity while tidying up your room and taste to create your sanctuary.
Also read: velvet bed head