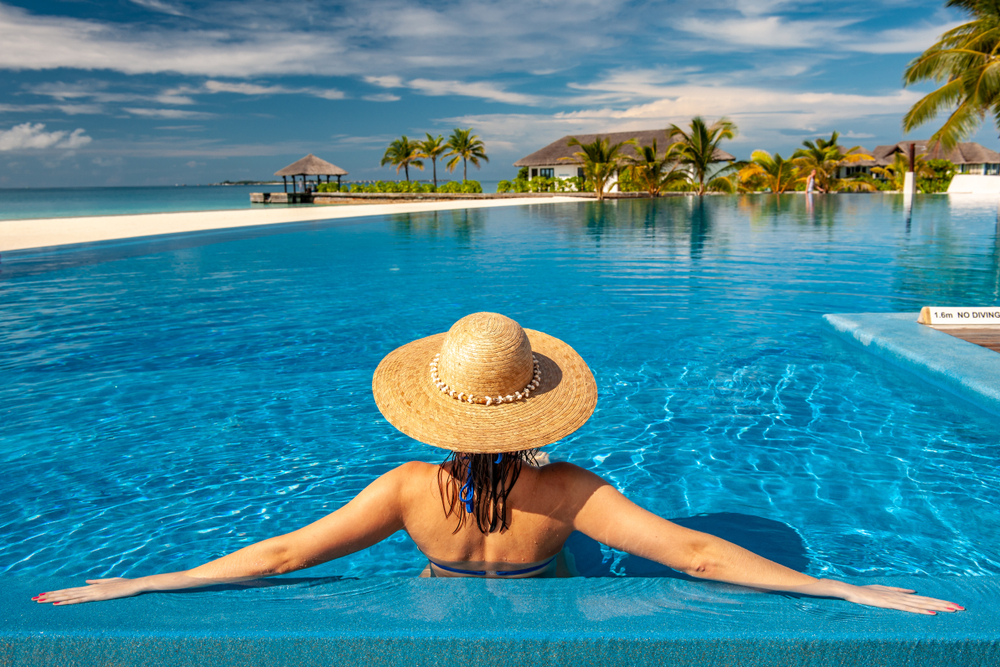 We are all hoping that the end of 2021 will see the departure of the pandemic and we can all get back to normal and what better way to celebrate that than booking a luxury holiday? Forget about the social distancing and stay at home orders and look forward to 2-3 weeks of pure luxury, with one of the following holidays.
1. Trans-Siberian Railway
– Why not see Russia from the famous Trans-Siberian railway? Book a first-class berth and enjoy the natural beauty of the Russian forests and wilderness, stopping at cities and towns as you travel from Moscow all the way to Vladivostok, a distance of over 9000km. This epic train journey can include Mongolia and you can go on to the Chinese capital, Beijing and when you book, there are many options, which include an English-speaking guide. You are recommended to plan for the summer of 2022 and unless you love –40C, avoid the winter months. Do some research online about this epic train journey and you can plan your trip via the tour operator's website, which will greatly enrich the experience and there are many opportunities to get off the train as you cross the vast expanse of Russia.
2. Cruise the Andaman Sea in a Luxury Yacht
– Fly out to Phuket in southern Thailand and meet a fully crewed luxury yacht that is fully stocked with all your favourites. What's not to like about snorkelling with whale sharks and bottle-nose dolphins? The skipper knows the region like the back of his hand and can take you to stunning coves where you can sit back and sip your favourite cocktail and take in the beautiful backdrop. The great thing about
luxury yacht charter from a leading yacht broker
is that the holiday is all-inclusive and there are no hidden charges. You choose your route, the menus and there are millionaire's toys to keep you busy! Search online for a leading yacht broker that is based in South East Asia and see what they have available. A catamaran is ample for a romantic couple and costs are reasonable, plus you get to customise every aspect of the experience from the drinks menu to your route.
3. Antarctica Cruise
– This is a must-see continent and the best way to appreciate the icy world is on board a cruise liner like Fort Lauderdale river cruise. Cruises are no longer the exclusive domain of the wealthy & retired, cruise operators run great family programs and this makes for the perfect honeymoon. They have casinos, theatres, swimming pools and fitness centres and it takes a few days to fully explore the floating city. Much like yacht charter, booking a cruise is an all-inclusive package and they have basic cabins for those who are looking to budget, while the luxury suites are spectacular! You will see a few whale species, seals and penguins, plus a wide range of bird life in this unspoilt paradise. This would be on a par with a
honeymoon in Paris
, if you are looking to get married!
4. The Maldives
– If sitting on a tropical beach is your idea of heaven, book a 5-star water bungalow and have your own private chef and bartender! See how the billionaires live and 21 days of sheer bliss won't cost a fortune! If you can travel at any time, there are last minute cancellations and we all deserve to experience beachside luxury at least once in our lives. Of course, you won't be lounging by your private pool all the time, with big game fishing, parasailing and scuba diving at hand.
The above holidays are just a few ideas, the Internet hosts a wealth of information about unique holidays with a hint of luxury, which is something we all deserve.
Thailand
, Malaysia, Singapore and Hong Kong are all attractive destinations to celebrate the return to normal.