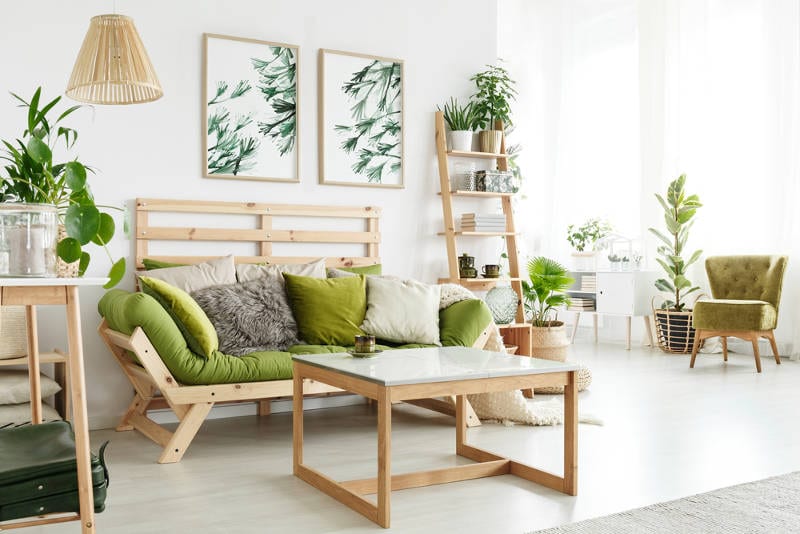 When you renovate your house, you buy new furniture to emphasize your house's updated look. You're worried about the environmental effects of buying so many products, though, and you want to keep your renovation as green as possible. Here are eight of the most eco-friendly furniture companies for when you're rethinking a
children room design
or upgrading your kitchen.
1. Avocado
When you're getting your kids new beds, you want to upgrade their mattresses to match. Instead of picking a standard mattress, which contains many toxic chemicals, order a new one from Avocado. They only use organic fabrics in their mattresses, and they also use recycled wood to make their beds.
2. Etsy
Etsy is an online marketplace for many furniture designers, including those who prioritize sustainability. Once you get to the website, type in your desired furniture's name and "eco-friendly." Find second-hand products as well as good quality inexpensive furniture that's produced with the planet in mind.
3. West Elm
If you're willing to order your products from across the pond, West Elm is one of the most eco-friendly British brands. A Fair Trade participant, this company uses organic fabrics and non-toxic wood and paint. West Elm is your go-to source for tables, carpets, and TV cabinets.
4. Medley
Support a California-based company by buying your eco-friendly furniture from Medley. This company specializes in minimalist styles that use wood from sustainable harvesting companies. It also is dedicated to fair labor practices, employing highly trained artisans to create furniture the old-fashioned way. Medley specializes in wood-based furniture such as beds, couches, chairs, and tables.
5. Made Trade
Made Trade, which is located in Portland, Oregon, sources its materials from eco-friendly Fair Trade suppliers. Whether you're looking for sheets made out of organic linen or couches with organic cotton pillows, Made Trade has your back (and the planet's, too). Check out its online store for environmentally savvy furniture as well as decor and clothes.
6. Vermont Wood Studios
The Northeast is famous for its sustainable forestry practices, and Vermont Wood Studios proudly participates in this legacy. Because some trees are endangered whereas others are widely available, Vermont Wood Studios crafts its furniture out of the most sustainable wood possible. This company employs local carpenters to turn wood into desks and benches, and workers plant new trees to keep their practice renewable.
7. Eco Balanza
If furniture made exclusively of wood is too modern or strict for you, Eco Balanza's organic furniture is your best bet. This company produces armchairs, couches, and other relaxing places to sit without exposing you to chemicals and polyfoams. There's no need to worry about allergies, environmental damage, or toxic plastics when you sit down on an Eco Balanza couch.
8. The Citizenry
Once you've got all the major furniture pieces you need, pick out the finishing touches from The Citizenry. Committed to both eco-friendly materials and fair labor practices, The Citizenry sources its products from experts in India, Peru, and other countries.
The next time you have a meeting with
kitchen designers Brentwood
, ask your designer to prioritize eco-friendly furniture by patronizing one of these eight businesses.