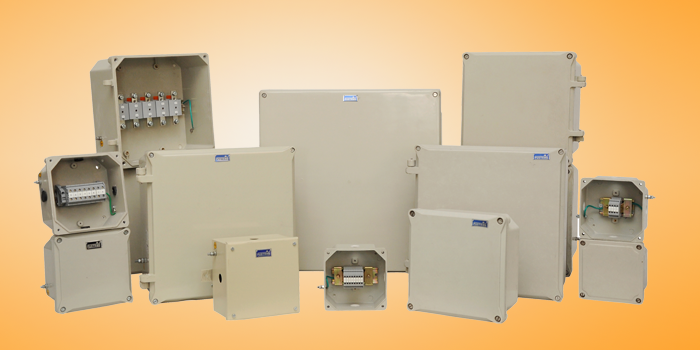 The newest trend in home renovation is adding outdoor living spaces that emulate indoor environments. Fiberglass electrical boxes are the preferred choice for outdoor living spaces because they can be used to protect the different power, control, and signal devices needed in modern homes. It is also essential to choose weatherproof electrical enclosures that are attractive and blend well in high-end residential decors. Metal boxes won't do for these applications.
Since wiring connections and most devices are not waterproof, it will take water-proof and weather-proof electrical enclosures to house the components that power outdoor spaces which may include:
power to outdoor kitchens
lighting for lounge areas
internet and power for entertainment
power for whirlpool spas and infrared saunas
communications and power for security systems
power to illuminate walking paths, swimming pools, and gazebos
For these highly demanding, residential installations, avoid plastic electrical enclosures that are prone to warping and melting at high temperatures. Outdoor spaces are inherently corrosive from rainwater, so metal boxes should also be avoided.
Benefits of Fiberglass Electrical Enclosures
Excellent Mechanical Properties
Even among other plastic electrical boxes, fiberglass outperforms them all in just about every category. For outdoor applications where electrical boxes may be exposed to direct sunlight, fiberglass is the best choice. This material is able to withstand temperatures up to 250 degrees Fahrenheit or greater.
Resistant to Chemicals
Fiberglass also stands up to the organic solvents that are commonly used in homes and commercial businesses. These include charcoal lighter fluid, lubricating oils, paint thinner, degreasers, and nail polish remover.
Low Maintenance Choice
Metal boxes can rust when exposed to moisture or when mounted in hose-down environments like outdoor living spaces. Fiberglass electrical enclosures with the right NEMA rating can be hosed down, wiped off, or painted to blend into your outdoor decor. They even withstand low-pressure hose washing.
Fiberglass is Cost-effective
When compared to steel electrical boxes, fiberglass electrical enclosures can cost up to six times less, especially when ordering larger quantities for new installations. And since fiberglass enclosures are much lighter, shipping costs are typically less than metal boxes.
Fiberglass is Weatherproof
Consider a NEMA type 4 or 4X fiberglass enclosures which have seals and gaskets to keep moisture out - even rain, sleet, snow, and ice. For outdoor living spaces, this will be critical to keep occupants and property safe from risk of fire or injury.
A Durable Electrical Enclosure
Fiberglass is being used to replace many architectural components because the material is so durable. For instance, fiberglass doors and windows are the high performers for residential new installations. This same benefit can be applied to electrical enclosures. You want fiberglass because it resists denting, impact, scratching, pitting, and chipping.
Visit Allied Moulded Products Inc. for a wide selection of premium fiberglass electrical enclosures, junction boxes, outlet boxes and accessories for outdoor living spaces. These environments need the protection fiberglass provides from the weather while still looking aesthetically pleasing for high-end residential applications. The edges around fiberglass electrical boxes are rounded and smooth, while the outside holds paint very well so these boxes can be blended into any environment.